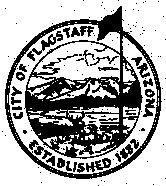 FLAGSTAFF POLICE DEPARTMENT

120 NORTH BEAVER e FLAGSTAFF, ARIZONA 86001e (520) 779-3646

FAX (520)779-2703

TDD 1-800-842-4681


Chief of Police
J.T. MCCANN

TO: CHRISTIAN B. LUGINBUHL, U.S. NAVAL OBSERVATION FLAGSTAFF STATION

FROM: SGT. MICHAEL TERRIN

SUBJ: LOW PRESSURE SODIUM LIGHTING

DATE: NOVEMBER 26, 2002




THE CITY OF FLAGSTAFF HAS LOW PRESSURE SODIUM LIGHTING PRIMARILY IN PARKING LOTS AND CITY STREETS. THIS ORDINANCE HAS BEEN IN PLACE SINCE 1989 CITY WIDE.

AS A POLICE AGENCY AND PARTICULARLY AS A POLICE OFFICER, IT HAS BEEN MY EXPERIENCE THE LIGHTING DOES HAVE NEGATIVE DRAWBACKS IN THE AREA OF COLOR DEFINITION AND SOMEWHAT DIMINISHED VISIBILITY DUE TO INSUFFICIENT LIGHTING IN SOME SITUATIONS..

WITH THAT SAID, I HAVE BEEN A POLICE OFFICER FOR TWENTY-TWO YEARS AND MY BACKGROUND HAS PRIMARILY BEEN IN INVESTIGATIONS AND COURTROOM TESTIMONY. I AM NOT AWARE OF ANY DEFENSE MOTIONS OR CROSS-EXAMINATIONS BY DEFENSE ATTORNEYS IN WHICH LOW PRESSURE SODIUM LIGHTING WAS A FACTOR IN OBSERVATIONS MADE BY WITNESSES OR IDENTIFICATION OF SUSPECTS BY WITNESSES.

I ADDITION, I AM NOT AWARE OF ANY INCIDENTS WHERE OFFICERS IN THE FIELD HAVE HAD PROBLEMS IDENTIFYING WANTED VEHICLES OR PEOPLE. IT SEEMS IN FLAGSTAFF, THERE ARE ALWAYS ALTERNATIVE LIGHT SOURCES AVAILABLE TO ASSIST IN IDENTIFYING OBJECTS OR WANTED PERSONS.

YOU OR OTHERS INTERESTED MAY CONTACT ME DIRECTLY AT THE FLAGSTAFF POLICE DEPARTMENT (928)213-3374, OR E-MAIL ADDRESS (mterrin@co.coconino.az.us). I HOPE THIS ASSISTS YOU IN YOUR RESEARCH.