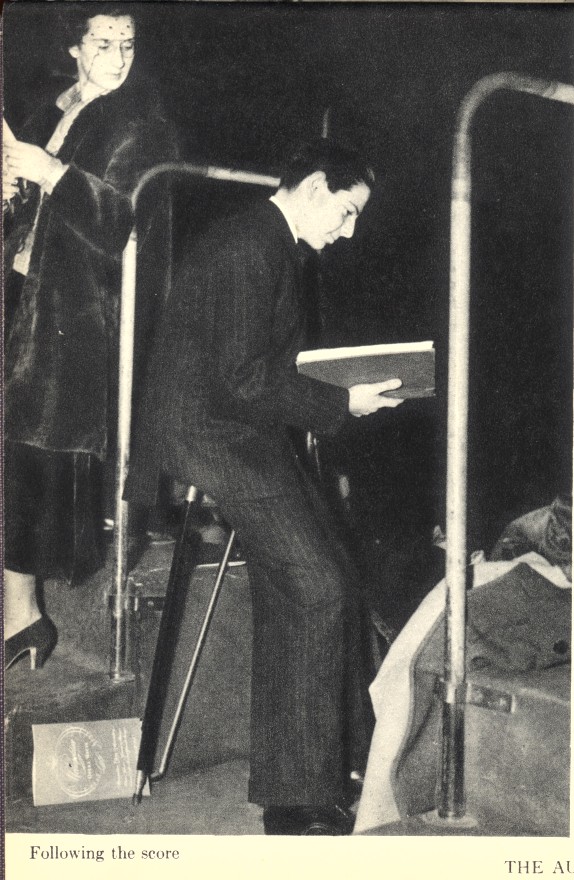 "Following the score" in the peanut gallery of the Metropolitan Opera House, 1937. From Opera: Front and Back by Hyman Howard Taubman, Charles Scribner's Sons, New York, 1938.
---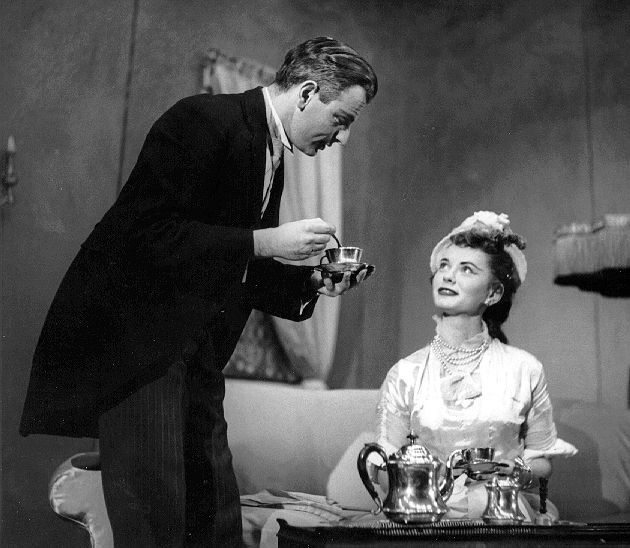 My future wife and I in a production of "The Snob" by Carl Sternheim with the Oakland Community Players, February 4, 1953. I directed the play, and my future mate showed up for the audition, which is how we met.
A description of "The Snob" from http://www.goethe.de/uk/los/eaptheat.htm:
"Widely described as the German Moliere, Sternheim wrote "Der Snob" in 1912 as part of a series of five plays under the blanket title "Scenes from the Heroic Life of the Middle Class". The play is about the Bourgeois society's quiet pandemonium of insidious class struggles, driven by the will to power to where only the fittest survive.

"The hero, Christian Maske struggles to rise above his and his parents' peasant origins at any cost. "Der Snob" depicts an alienated world, in which values no longer exist, and where success is its own reward, no matter how it is achieved. Though Sternheim takes a critical position, he is a master of not only making us laugh, but laugh at ourselves."
---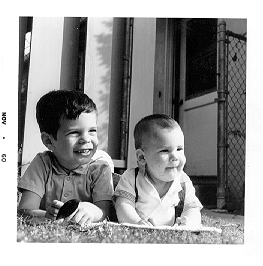 These are my two sons, age 4 years, and age 5 months.
---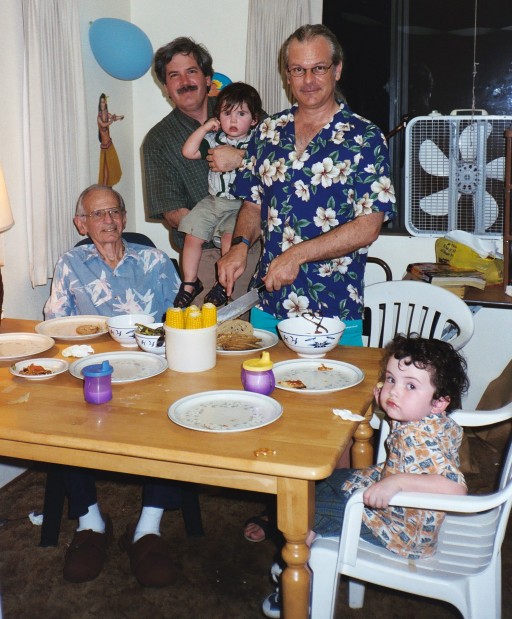 Here I am with my two sons and my two grandsons, age 2 and 3, December 2002.
---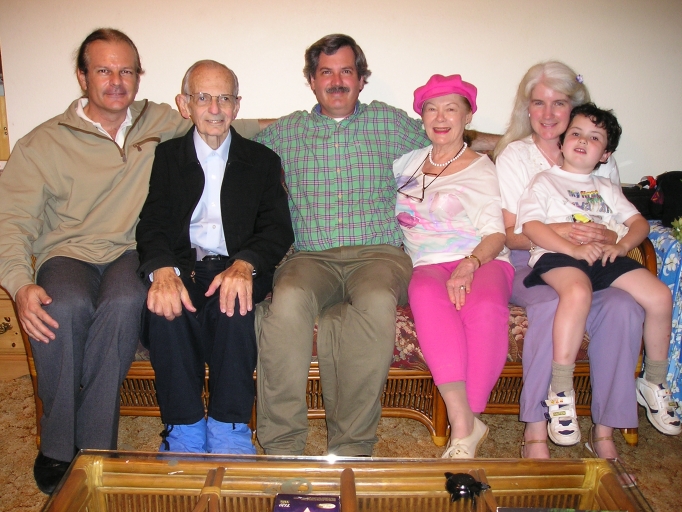 My family on Liz's birthday, 2005.
---
Copyright © 2005 by Roger Altenberg